Tornado's of Pierce City 2003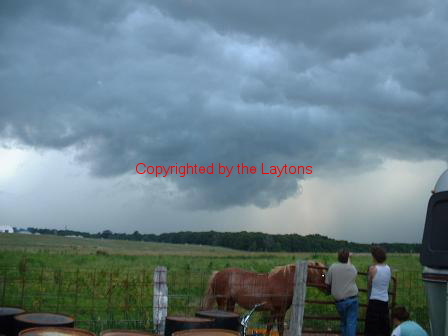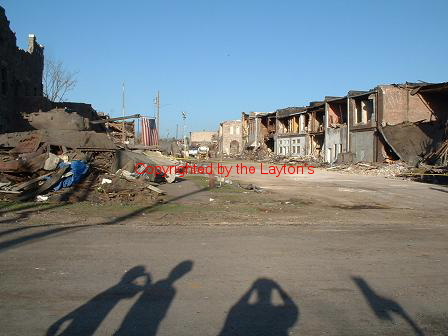 In this webpage are a few photographs that we took the day of the tornado's that hit Pierce City, Missouri during a quiet afternoon. We were monitoring the sky for any sign of the weather that we were being warned about on the National Weather Station on our scanner. Standing out on our deck, we could see a very dark cloud moving over Pierce City, Missouri. From our home, it looked like hay getting thrown up in the air and took about 60 seconds to complete.

When the tornado started to move on, it looked as if it were going to shift the way it was going and it came back towards us for about 3 seconds and then followed it's original path through Pierce City's countryside. After the tornado moved on and we couldn't see it over our trees anymore in our yard, we got in our van and went to Pierce City to see what had happened. We couldn't even get close to Pierce City, the roads were blocked with tree's every which way we went. So, we traveled home again and got old sweat suits on a grabbed a flash light we could find and started for Pierce City again.

This time, we would have to park our vehicle and head out on foot. Having two children in my daycare center live in Pierce City, I was determined to search and find them and their families. We had to park a distance away from our vehicle but left it at a friends home and started to walk towards Pierce City. It was starting to get very dark but we were determined to help. It being so dark, we had to feel our way around trees, fences, cars and all the other things that were in the road not forgetting to mention the live wires that were down everywhere.

We made it to the first house of one of the children I cared for at my daycare and before we entered the house, we yelled for them. There was a big X on the house but we entered and yelled again for any of them. As I beamed the flash- light towards the wall, I seen the refrigerator and there was some of our pre- school activities taped to the frige just waiting to be discovered. Their house had very bad damage to it, so we left. We had the idea that they might of tried to go to the Pierce City Armory so we headed down town but went more to the west end of Pierce City where the other little boy I cared for in my daycare lived. As we walked to the back of the Armory, I could see the apart- ment complex that the boy lived in was very badly damaged and the roof was gone. It led us to worry greatly for their safety.

We stayed in front of the Armory which was across from the second little boys home. Many people were gathered at the rumor that a woman and several children were stuck in the bottom of the Armory and we thought both the children's family might be in there as well. While we were standing there in dis-belief of the disaster that had happened, there was no evidence of the families we were looking for. We headed back for our vehicle and got a ride from a friend.

We thought about the families that evening. The telephones wouldn't work and they said to try our call later. All we could do is pray for them. The next morning, I opened the daycare up as usual but the families were slow to hear from. It took almost a week to get messages about all the families that we hadn't heard from. We were one of the few with electricity. The daycare was so silent.

Around Wednesday afternoon I got through to both families relatives to check on them and they were all safe but suffering emotionally from this disaster. By the next week, I had all the children back and I can't begin to explain the emotional wear of this disaster on the children. The children that lived through it and the children that heard the adults terror in their voices as they speak of the whole situation. I truely believe that the effects of the tornado's May 2003 will have lasting emotional effects on the children as well as the adults.

I tried to get things back to normal but anytime it would rain, the children would become terrified and ask me if a tornado was coming again or they would want to hold on to my hand until the rain stopped. For months they drew large tornado's on their creative activities. I often over heard the two boys during observation time explaining what happened to them or acting out their roles during the tornado. One of the little boys carried a stuffed toy for the longest time.

This disaster will always be with us when it rains, storms or thunders. If you have any photographs you would like to share with us for this page, just email us. The picture below is when the National Guard secured the scene after the tornado had hit. We had many of tourists coming in and out of Pierce City to take photographs. They are all curious as well but at least they didn't have to live through it.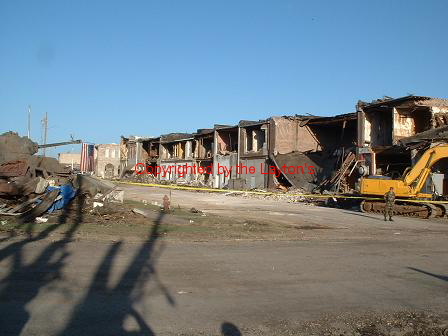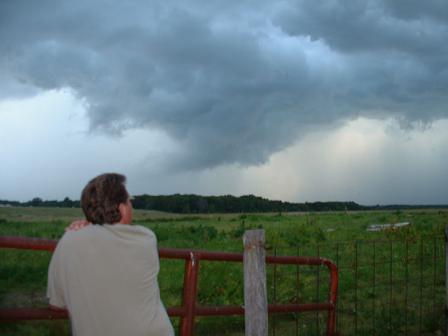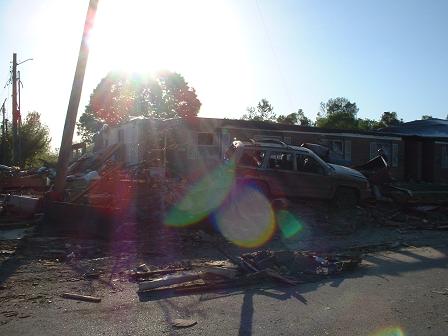 Here is a apartment building that one of my daycare parents lived in during the tornado. They were in the bathroom when the roof was lifted off of the house. This is west of the Pierce City Armory.

Here are some helpful links related to the tornado's of May 2003



The Red Cross helps Pierce City

Harold Bell Wright Museum in Pierce City, Missouri

The SpringField News Leader reports on the Pierce City Tornado's

President Bush visits Pierce City

Pierce City people return to their damaged homes on May 6th, 2003
During the summer of 2004, we seen some wild clouds in the sky. I thought I would share some of the photos with everyone. Look at these clouds in the sky above our daycare center.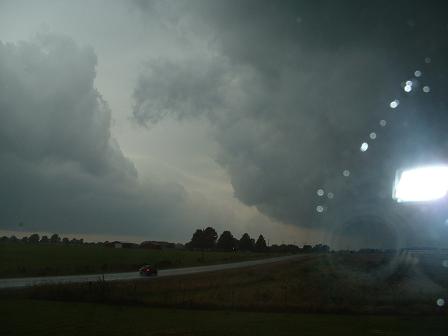 Also the summer of 2004, a tornado touched down in Monett, Missouri and this is what photogaphs we took after it happened. This tornado took out the tomatoe plant next to Casey's in Monett.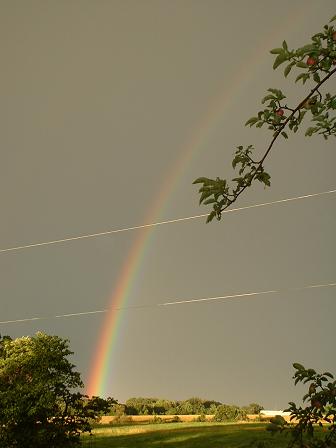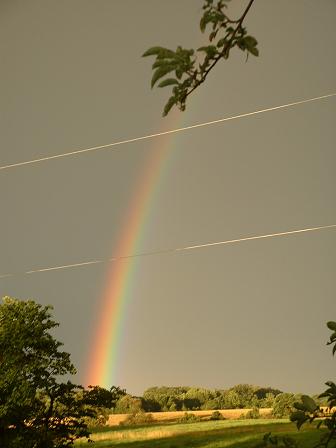 Sign The Guestbook
Read The Guestbook
These pages are Copyrighted ęBy Layton's Daycare and Preschool 2004 in all countries,in all languages. All photographs and stories posted on my site are for a journal type site and I don't mind sharing but please don't take anything. They are not to be published in anyway in any language without my consent.