I put these web pages and links together to tell other's about my struggle to know my cousins in Abruzzo, Italy. I found my cousins by accident and I have flown to Italy twice now, to know who they are. I want them in my life.

I want them to know that I care and that I am curious and here, in the world. Even though it is a distance away, I am only a phone call, letter or photograph away. I can be part of their lives.

Why bother finding my cousins clear in Italy? To know who my family are in the world. To see other cousins face to face with my same colored eyes, same color hair, same eye brows, same height, someone who shares my same Great Grand Parents..........

These family members may speak another language, they may comb their hair another way, but they are my family. Finding family in Italy has to be a force that is with in a person. It does require a person to know their language or use a translation program. Because once you start a relationship with these lost cousins, it takes a lot of dedication to know them and keep the family candle burning.

They will want to know all about you and your family. They are just as curious about us , as we are of them. So, if you have started searching for your lost family and make contact, write often, send photographs, telephone them once in a while. It all has worked out for me. I am very proud of my accomplishments in searching my cousins out.

There will be a lot of obstacles in your way, but keep going. They are often wondering when another lost relative will discover them and find their path back to them. It will be an amazing journey for anyone searching. I am so happy I made the effort to know my relatives and discover information about my ancestors that once lived.

Try my search engine at the beginning of my page to limit sifting
through all the surnames searching for your names.

Click Here to Search Liza DeCredico's WebPages
Di Credico or De Credico, no matter how it is spelled now, to me the name originated from the spelling Di Credico. I have written to every family with these surname spellings, in the whole world.

One meaning people have given me is that the Credico's owned lot's of land. And people from our village used to come to our relatives and put their land up for colladeral. Then,we would lend them money to put their gardens in,as well as many projects they were working on to survive back in the 1700's, 1800's and early 1900's.

So the surname has been told to me means "House of Credit." If anyone has any other meaning of this name please e-mail me or sign my guestbook.

No matter where a family lives in our world today, I have managed to trace ALL of them back to Abruzzee, Italy. All small cities located around or not far from Chieti, Italy.

The cities so far my research has traced to are: Forca Bobolina, Torrevecchia Teatina, Lanciano, Palata, Vasto, Pescara,Castel- Ferrato, Francavilla, Ortano, Montesilvano, San Giovanni Teatino, Chieti and more. I do have relatives in Siciley and another branch I have traced to Siciley existance.

The determination I have to know my family history and to discover my unknown ancestors wouldn't of been possible without the help of Gilio and Sara, researchers I hired personally. I thank you!
About my visit to Torrevecchia Teatina, Abruzzo, Italy

I have visited Torrevecchia Teatina twice. Once in 1997 and again in 1999. A small village proud of it's heritage and born with all the beauty, it's people are a small community where the word of an American visiting them, got around the village very fast.

Both of my trips a enjoyed and observed the innocence of the people that exist around us, so quiet only knowing the english language, the country sides spoke for themselves. Curious about a place that I have found little resources on through library,internet,maps and mouth, I will start to speak of this place through new pages.

I visited the cemetaries which hold my ancestors, I stepped in the places where they were born, married and died. I have been published in a book that I now hold in my hand, a curious American-Italian, brave enough to search out the unknown.

I was invited to unknown peoples homes, showered with foods, gifts, and was granted access to all the old records and books which go back to the 1400's (in latin-of course), by the father of the church of Castel Ferrato. My families information just waiting there in books for me to discover. Each document, photograph and person, a story behind. What rewards I have found.....cousins,friends,photographs, marriage documents and more.

With the send of a letter my life has changed....I now share what I have seen and lived. For all of you that have never been to Italy but are searching, I will share my experiences with you, in hopes that one day, you will accomplish your dreams. Our Italian families are wondering and waiting to see when another Italian-American or American-Italian will discover them and their country.



Liza shares Surnames of Torrevecchia Teatina

4-2002
Liza's Surnames from Di Credico Research


My Di Credico branch descended from

Torrevecchia Teatino,Castel Ferrato and San Giovanni Teatino, Abruzzo, Italy.

| | | | | |
| --- | --- | --- | --- | --- |
| Agostinello | Ambrosini | Ambrosino | Andreamatteo | Angelucci |
| Babone | Basciano | Battista | Bossi | Caramanico |
| Gianpalma | Ciarallo | Ciccarini | Curiolo | D'Andreamatteo |
| D'Angelo | D'Aurelio | DeLaurentis | DeMarchis | Desiderio |
| DiClemente | DiCredico | DiGenio | diGiovanni | DiJenio |
| DiLucca | DiMarzio | DiPepe | Esposito | Evangelista |
| Ferraiorni | Finamoro | Francavilla | Frankavilla | Giardine |
| Galliani | Giardinelli | Giorgino | Imbastaro | Inocencia |
| LaCioppa | LaGregna | Lancanle | Maddalena | Martinelli |
| Mascietelli | Melatti | Merciaro | Mincone | Muzio |
| Orsino | Paludi | Petrongolo | Pietrocola | Puglielli |
| Rabottini | Sacrino | Sbaglica | Sbaraglia | Serra |
| Sprecacenere | Vecchiotti | reserved | reserved | reserved |
Liza's Surnames from Puglielli Research


Hint: My Puglielli relatives have changed their surname to "Poyle".
My Puglielli branch descended from

Sulmona and Pacentro, Abruzzo, Italy.


Calarossi
Carlozelli
Caroselli
Cercone
Chiaverini
Caverino
DiClementi
DiGenio
DiJenio
IannaMarelli
LaLama
LaRocca
Letteri
Parenti
Poyle
Puglielli
Interested in Liza's DeCredico and Pietrocola Research
Here are Italian White Pages for all of Italy
Need example letters to send for your family certificates?
Try Liza's Helpful Hints to locate relatives in Italy
Liza offers Abruzzo zipcodes for your letter addressing


Zipcodes for all of Italy's Land



Need the yellow pages for Italy



Liza's Favorite Italian Genealogy Links
Stories of Immigration/storie di immigrazione
Liza Offers Abruzzo Look Ups

Liza DeCredico's Wall of Honor For Grand Parents





Searching for GIUSEPPE DI CREDICO's family

LOST: Giuseppe DiCredico born on January 25, 1891. Born to
Carmin Antonio DiCredico and Maria Pietrocola in Torreveccha
Teatina Chieti, Abruzzo,Italy.


My Lost Great Uncle Giuseppe DiCredico did immigrate to the
United States on May 17, 1907. Traveling on "The Madonna" he
borded this ship through Campania, Naples, Italy.

If Great Uncle Giuseppe DiCredico's Family is out there, I am
eager to know your family. Please contact me asap.


Liza IS NOW ACCEPTING SURNAMES A TO G 9/2006

Liza IS NOW ACCEPTING SURNAMES H TO Z 9/2006

Liza DeCredico's 8020 Italian Surnames Alphabetically A-G(complete)

Liza DeCredico's 8020 Italian Surnames A-G(Page 2)COMPLETE 9-2006

Liza DeCredico's 8020 Italian Surnames Alphabetically H-Z(complete )

Liza DeCredico's 8020 Italian Surnames H-Z(page 2)COMPLETE 9-2006


Liza's New Pages updated on 9-2006

Liza's Surnames from Croatia



Attention all DE LAURENTIS and TETI families. I ran across an old letter. My Great Uncle sent a letter on December 12,1919,back to Torrevecchia Teatina Chieti in Abruzzo, Italy. The return address is:
De Laurentis and Teti Banchieri 766 South 9th Street Philadelphia, Pennsylvania

If this address is familiar to you, you may be my relative and I look forward to finding you. Please Email me as soon as possible:)


"Liza DeCredico's Book Soon"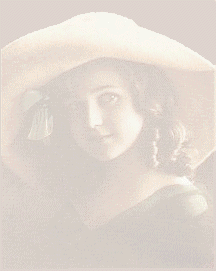 Information provided on Aug., 2001


I am Liza and currently working on my first book of my first trip and
experiences in finding my cousins. Through the obstacles and triumphs,
a wonderful story submerges.
Thanks for all the requests for my first book. I am at the present time
on chapter 19. I hope to include 21 chapters in my book called,


"Abruzzo Segretti/Abruzzo Secrets"



IF you are interested in purchasing a copy
just send me a personal message requesting to be put on my book list.



Write to Liza/Scriva Liza







Thanks to all the people that are wanting a copy, I am placing your name
on my list and I will write to you personally with my book information.
Thanks for making my webpages so rewarding and for your support and interest
in my pages.
"Finding my family by accident through searching my family history, has
been a real sense of accomplishment and brought me much happiness, daily.
It has been very over-whelming. Liza"